About Us
PURETi Group, LLC is a US manufacturer of photocatalytic surface treatments. We have been developing our products since 2004 and hold 9 US patents related to our unique "third generation" solutions. We believe we are the first and only company to provide spray-applied titania products that addresses the real world demands for durability, versatility, efficacy, and low cost. Our mission is to improve the environment and human health by using the natural power of sunlight to reverse pollution, indoors and out.
We are led by our co-founder and CEO, Glen Finkel, and our President, Brian Haas. Our corporate headquarters are near Cincinnati, Ohio. We have sales offices in New York, San Francisco, and London. Our R&D facility is located in Connecticut and our manufacturing facility is located in Michigan.
Our expanding group of partners includes licensed distributors in Piacenza, Italy; Barcelona, Spain; and Nassau, Bahamas.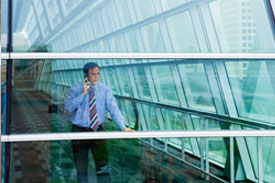 Windows Stay Cleaner
Window washing regimens can be reduced by half or more after PURETi is applied. PURETi breaks down the sticky organic grime that acts like glue on your building. Clean half as often, and when you do, it's twice as easy.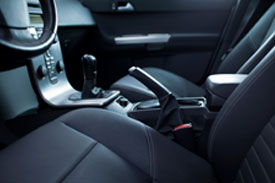 Wash the Air in Your Car
Odor is the number one customer complaint for rental car fleets. PURETi fresh works on the air inside cars to solve this problem and creates cleaner, clearer windows to boot. Car and truck owners will be equally amazed.
A PURETi Home is a Healthier Home
20% of Americans suffer from asthma and allergies, and many suffer from pollutants that are in the home. PURETi treated surfaces oxidize organic matter in the air.